Pfizer may declare interest in AstraZeneca this week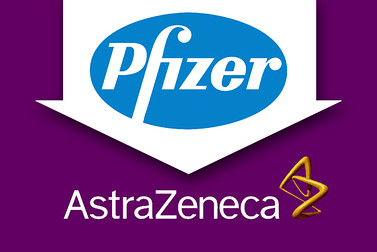 U.S. pharmaceutical giant Pfizer Inc could make a public declaration of its interest in Britain's second-biggest drugmaker, AstraZeneca Plc, as early as this week, the Financial Times said, citing sources.

The paper, citing people familiar with the matter, said the U.S. company had approached AstraZeneca in the past week what would be one of the global drug industry's largest ever deals.
AstraZeneca declined to comment and Pfizer could not be reached outside of regular business hours.
http://www.reuters.com/article/2014/04/28/pfizer-astrazeneca-bid-idUSL6N0NJ19M20140428